Law

Sacramento Estate Planning
. Medi-Cal and Veterans Benefits Planning, Wills and Trusts, Asset protection, Post-mortem Trust Administration,
Estate Administration, Special Needs Trusts and Planning.

3550 Watt Avenue, Suite 140, Sacramento, CA 95821

Law Office of Mark Grotewohl
. Family Law: Divorce And Legal, Child Custody And Visitation,  Separation, Divorce Litigation Alternative, Domestic partnerships Guardianships Domestic violence restraining orders Prenuptial and postnuptial agreements.
1610 Executive Court
Chen & Lee Law Firm
. DUI attorneys, auto accident attorney, personal injury attorneys, injury attorney and bankruptcy attorneys.
1455 Response Road STE 120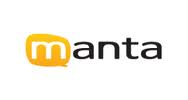 Compatible Black HP Toner Cartridge Q5942X (20,000 Page Yield) for HP LaserJet 4250tn, HP LaserJet 4350dtn, HP LaserJet 4350dtnsl, HP LaserJet 4350n - Compatible

$38.73

In Stock

Shipped from: DuraECO

Gift options not available