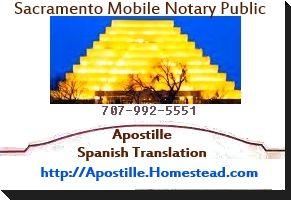 Loan Related Services        

The notary public is often the only person your clients ever meet in person. Let the face they see be the California Mobile Notary Network member who will represent your company in a professional and confidential manner and assure that your client receives the highest level of customer service. We meet with your clients at their home, workplace or other location of their choice at the time that is most convenient for them.

NOTARY SIGNING AGENT

A Notary Signing Agent is a Notary Public who is hired as an independent contractor to ensure that real estate loan documents are properly executed by the borrower, notarized, and returned for processing.  A Notary Signing Agent is not an employee of the lender or title company, but acts as a neutral third party to confirm the identity of the signer and assure that all documents are signed correctly.  Since state law and lenders often require certain forms to be notarized, a valid Notary commission is essential for persons performing loan document signings.  Typically, the Notary Signing Agent contracts with the lender or with a title or escrow company in the transaction to facilitate the signing.

Notary Signing Agent Services

Piggy-Backs (1st and 2nd)

Home Equity Lines of Credit (HELOCS)

Investment/Vacation Property Loans

Fidelity Company approved (Some Agents)

DISCLAIMER:

We are not attorneys. We do not give legal advice or accept fees for legal advice.